Hello, everyone. today there will be no sketch reveal for
Scrapbook Challenges
due to it being the end of the month and a design team call will issued in the future. However, there is still time to play along with all 20 sketch reveals from the month.
I thought I would be great to share an app for the desktop that I am sure a lot will love. It is called the
InstaPic
. It allows you to upload to Instagram from your desktop. I have been using it for most of August and have fell in love with it. I haven't found any problems like the one I was using before (Gramblr).
I have been super busy creating and listing Christmas items on my
Etsy shop
. I have ornaments, dog toys and cards which meant a lot of photos to take and edit. Plus, over 25 different listings. Since August was a crazy month between design team work and shop but I loved it.
Here is my latest ornament.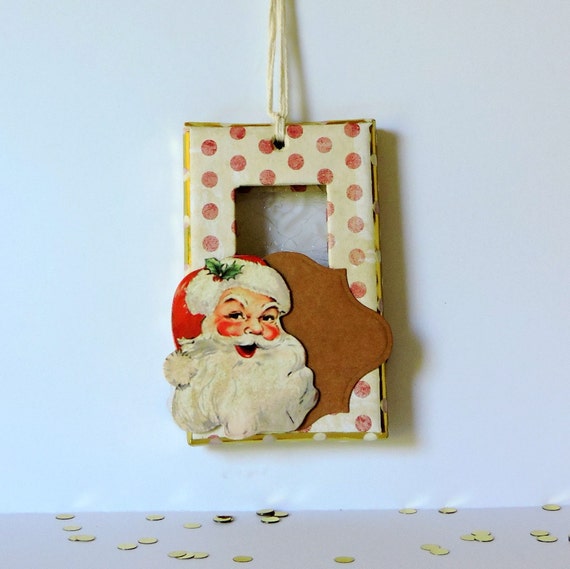 I opted to not do any eye doctor appointments since I felt my vision has been good, which I am almost 5 months post-op ;) but should get tested to make sure everything is still good. I am sure new glasses will be prescribed since my latest ones are too strong but I can go without them fine but with a little eyestrain by late night. I am just not sure if I want to deal with the whole contact lens thing again since I know the right eye is still changing. I know my old lenses don't work anymore, they are way too strong and I am sure the fit is off again due to the surgeries.